Camdenton Feed, Seed & Supply 
Location
Camdenton Feed, Seed & Supply
1837 North Business Route 5
Camdenton, MO 65020
Hours
Monday:  
8:00 AM – 5:00 PM
Tuesday:  
8:00 AM – 5:00 PM
Wednesday:  
8:00 AM – 5:00 PM
Thursday:  
8:00 AM – 5:00 PM
Friday:  
8:00 AM – 5:00 PM
Saturday:  
8:00 AM – 3:00 PM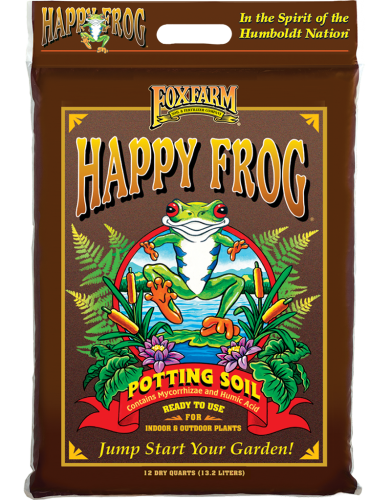 Happy Frog Potting Soil
Your potted plants deserve the best. Their roots can't seek out nutrition in the ground, so you have to bring it to them. That's why Happy Frog® Potting Soil is amended with soil microbes that can help improve root efficiency and encourage nutrient uptake.
Between the earthworm castings, bat guano, and aged forest products, your container plants have never felt so good.
Garden tip: Happy Frog® Potting Soil is designed for container planting. Whether you're growing a ficus in the dining room, a geranium on the patio, or a lemon tree on the deck, use our Potting Soil in your containers. For additional nutrition, blend in our Happy Frog® Fruit & Flower Fertilizer. Then sit back and enjoy the results.
Embrace the Vitality of Happy Frog!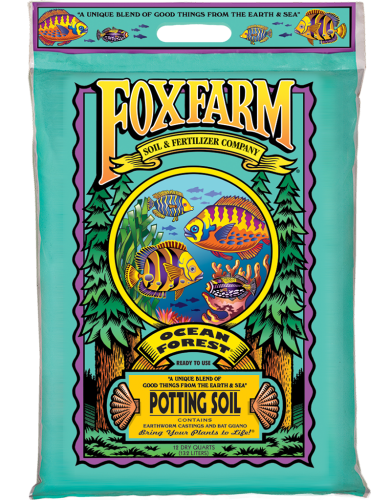 Ocean Forest Potting Soil
Our most popular potting soil, Ocean Forest® is a powerhouse blend of aged forest products, sphagnum peat moss, earthworm castings, bat guano, fish emulsion, and crab meal.
Aged forest products, sandy loam, and sphagnum peat moss give Ocean Forest® its light, aerated texture. Start with Ocean Forest® and watch your plants come alive!
Garden tip: Designed for containers and ready to use right out of the bag. There's no need for nitrogen fertilizers at first; instead, try FoxFarm Big Bloom® Liquid Plant Food to get things started.
Horse Feed
Mare & Foal Feed
Senior Horse Feed
Salt & Mineral Blocks
Sweet Feed
Whole Corn
Cracked Corn
Several Different Pasture Grass
Buckets, Bowls, & Scoops
Goat Food
Rabbit Food
Pig Food
Several Types of Chicken Feed
Treats
Whole Peanuts
Peanut Meat
Cattle Dewormer
Horse Dewormer
Deer Attractant Products
Wildlife Plot Seed
Tate of the Wild Dog Food
Diamond Dog Food
Country Vet Dog Food
Sportsman's Dog Food
Take of the Wild Cat Food
Cat Litter
Flea & Tick Products
Animal Shampoo
Brushes
Clippers
Other Animal Health Products
Gardening Tools
Fertilizers
Rye Grass Seed (annual & perennial)
5 Way Fescue Grass Seed
Kentucky 31 Grass Seed
Pellet Lime
Gloves
Bird Food
Suet
Bird Feeders
Live Bait (Minnows, Worms, Gold Fish, and Crawfish when available)
Tons of Tackle & Lures
COLD Beer
Mulch
Hay Straw
Potting Soil
Top Soil
Bagged Mulch
Road Salt & Ice Melt
Seasonal Flowers
Seasonal Products
AND LOTS LOTS MORE!!